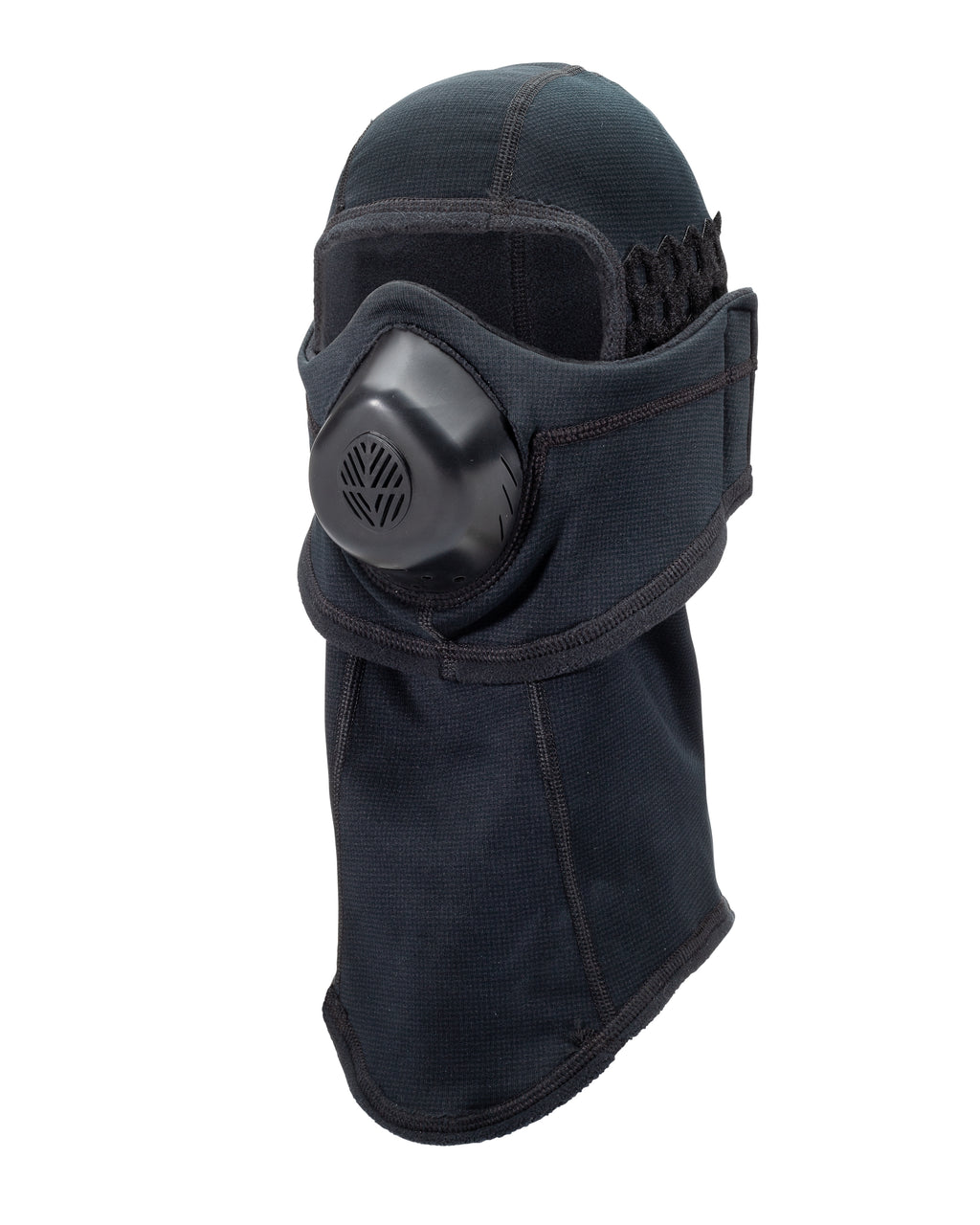 ColdAvenger FR Balaclava: Redesigned for superior comfort and performance in the coldest temps Mother Nature can deliver while providing permanent flame resistant protection. The modular two-piece system easily fits with other equipment while providing premium protection. The patented ventilator allows free breathing while comfortably warming and humidifying inhaled air. A hidden nose wire combined with a new internal suspension system allows for a customizable fit and improved comfort.
The ColdAvenger FR Balaclava is easy to wear while providing the highest level of protection and warmth.
The Science: The ColdAvenger design and function is based on established science which documents the adverse effects of cold exposure on the face and airway, and the mitigation of those adverse effects. Our patented design offers multi-functional protection for cold operations and survival. Independent testing within a cold chamber has shown the ColdAvenger will transform -72F air outside the ventilator to an average of 59F air inside the ventilator.
Normally we offer a no-questions-asked, 60 day return window. However for the safety of our customers and employees, we are not accepting returns during the COVID-19 outbreak. COVID-19 Statement: ColdAvenger Masks will NOT provide protection against dust, debris, particulates or viruses.